#CFWeek: Tackling Local Issues on a Global Scale
Thursday, November 16, 2017 - 2:05 pm EST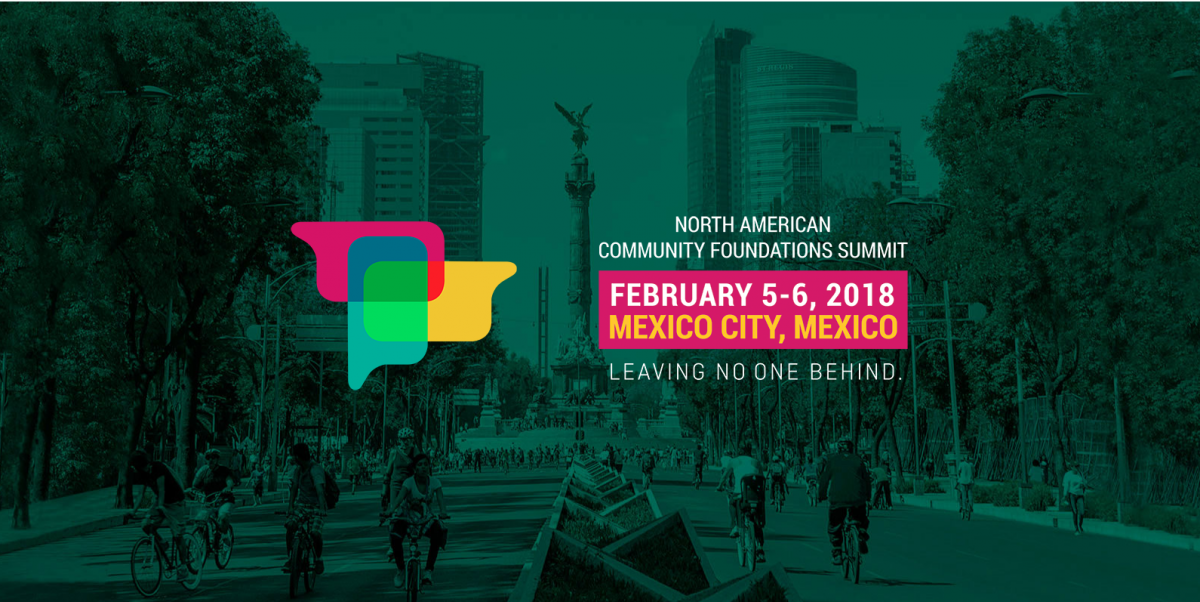 Monday's blog kicked off Community Foundation Week (#CFWeek) and highlighted our inaugural North American Community Foundation Summit. Next February in Mexico City, we will explore bold and innovative approaches to address the multifaceted issues impacting our local communities, highlighting how community foundations across North America are building sustainable and resilient communities that leave no one behind.
We have not convened such a mass concentration of community foundations since the 2014 Fall Conference in Cleveland and we're excited to work with our peer philanthropy networks in Mexico and Canada to co-host this convening.
Below is more information about what we're planning, from conference content to why we're excited to work with you in Mexico. You can find out even more and register on our Summit website. We hope you'll join us on February 5-6, 2018!
Who is the Summit designed for?
This Summit will bring together leaders from community foundations across Canada, Mexico, and the United States to focus on the essential role that community foundations play here in North America, and around the world. CEOs and Executive Directors, senior leaders, and those engaged in development or programmatic efforts are most likely to benefit from the discussions and content highlighted at this two day event.
Like all Council professional development opportunities, the Summit is designed to assist your team with the evolving roles and responsibilities of community foundations—from leveraging the potential of impact investing to discussing the latest strategies for engaging donors in tackling complex local issues.
What issues will we discuss?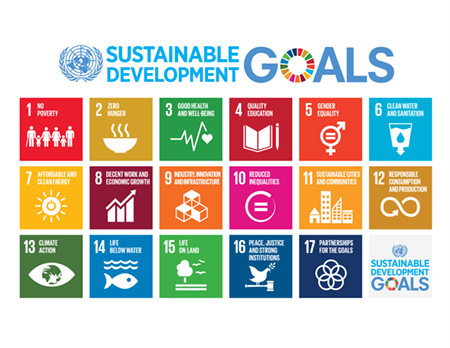 The North American Community Foundation Summit will help community foundations better understand the relevance of the Sustainable Development Goals in their communities. In 2015, countries around the world, including the United States, Mexico, and Canada, adopted the SDGs as a set of goals to end poverty, protect the planet, and ensure prosperity for all, as part of a new global agenda to create a better world by 2030, one that leaves "no one behind."
Day One will focus on the issues within the SDGs that matter to community foundations, exploring the critical challenges facing North American communities. From poverty to inequality, climate change, and workforce development challenges, we'll highlight examples of foundations, donors, and cross-sector institutions leading together to create transformational change. Our plenaries will explore big ideas in achieving two critical issues within the global goals: Ending Extreme Poverty and Reducing Inequality.
On Day Two, we'll go deeper into how community foundations can lead locally to build more resilient and sustainable communities that leave no one behind. Whether it's working with local nonprofits, engaged donors, and civic actors to mobilize for climate change, invite marginalized voices to the table, or build effective transnational partnerships to better understand the diversity within communities, a variety of case studies will explore how the global goals provide a blueprint for success. Our plenaries will feature philanthropic leaders from across North America discussing the part community foundations can play in driving change and leveraging cross-sector partnerships.
The Summit will help you think critically about how to align the SDGs for local impact, including lessons learned from peers across North America, and to understand the strategies that help align donors with your efforts in creating significant change. From across North America, community foundation peers will explore the global goals and how they intersect with grantmaking, convening, and endowment building. At the same time, we'll seek to build collaborative leadership among North American foundations to tap into the undeniable force of a field that has global implications, but continues to anchor itself in local communities.
Why Mexico City?
The Summit will be held in Mexico City and will focus on issues within communities across North America (including the United States). The Summit will not focus on cross-border or international grantmaking, but on best approaches to building stronger, more inclusive, and more resilient local communities. Learn more about the venue. Travel & Leisure describes Mexico City as:
"...the city with the second-highest number of museums in the world (Paris is in the top spot), and many of them are free. It's the city with the oldest forest in the Americas (Bosque Chapultepec, an urban park that's double the size of New York City's Central Park). It has more than 40,000 restaurants, and even its top tables offer exceptional tasting menus that are far more affordable than comparable restaurants around the world."
When not absorbing the rich culture and vibrancy of Mexico City, you will find connections and professional growth to be plentiful and explore how community foundations work on issues like education, health, economic development, integrating diaspora communities, immigration, and the evolving roles that community foundations are taking on.
Register Today!
This Summit programming will be robust, offering a range of exciting learning opportunities for community foundations, regardless of your foundation's size or location. Don't delay your registration. To maintain the Summit's boutique-style learning opportunities, there is a cap on participation levels to ensure smaller sessions that enable greater interaction. Register today.
If you have any questions, do not hesitate to reach out to Natalie Ross, Senior Director of Global Philanthropy and Partnerships, or Brad Ward, Director of Community Philanthropy.
Community Philanthropy Updates
International Giving
Sustainable Development Goals