Friday, March 23, 2018 - 11:30 am EDT
I am excited to introduce you to Lindsay Mason, the Council's new Director of Corporate Philanthropy!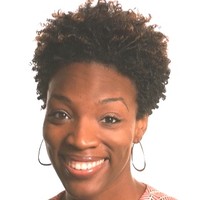 Lindsay has more than 10 years' experience in the philanthropic sector, with a strong background building partnerships, leveraging resources, and increasing opportunities for private and corporate grantmakers. She is coming to the Council as the former Program Administrator, Community Affairs from Georgia-Pacific in Atlanta. Lindsay previously managed million-dollar grant portfolios and executed domestic and global programs at Under Amour and the Annie E. Casey Foundation.
We are excited to have Lindsay on board! I know she will add great value to the Council's corporate programming and be a powerful resource for all of you. I hope you'll take a moment to welcome her to the Council at Lindsay.Mason@cof.org—her first day is on Monday March 26th.
I'd also like to thank the following corporate foundations who have joined the Council for 2018:
Viking Global Foundation
Kroger Company Foundation
Best,
Natalie
Vice-President, External Relations
GRANTMAKING INNOVATION: USING A COMPETITION MODEL TO FUND BOLD IDEAS
Thursday, March 29 | 2:00PM EST
Prizes, challenges, and competitions can bring new awareness to critical issues, help grantmakers reach beyond their existing networks, and connect participants with new resources. But they are not easy to do well.
Join the Council for a discussion between two grantmakers who've deployed a model based on compassionate competition. Learn more about the John D. and Catherine T. MacArthur Foundation's 100&Change, a competition for a single $100 million grant to solve a critical problem of our time, and what is involved in making such a significant grant. Then, hear about the Compassionate Shark Tank from the Southwest Florida Community Foundation, which believes that ideas get better when they are presented to a diverse group of funders, leaders, and citizens. They have successfully used a competition model on a smaller scale that is achievable for foundations of any size or type. Consider examples from the two foundations of how to support other submissions and take the opportunity to ask questions about criteria, impact, and scalability.
RECENT CORPORATE PHILANTHROPY NEWS
Can Corporations Inspire Social Good?
Understanding the strategies needed to catalyze cultural change, as well as the advantages and limits of benefit corporations, are critical in guiding enterprises to inspire social good.
Podcast: How Salesforce.com Spreads the Gospel of Corporate Giving
This installment of the Business of Giving features Suzanne DiBianca, chief philanthropy officer at Salesforce.com, a leading cloud-computing software company. Salesforce has adopted the concept of giving 1 percent each of time, equity, and products to good causes.
Walgreens Expands #ItEndsWithUs Campaign to Educate Texas Teens on Opioid Awareness
Today, Walgreens, a provider of trusted care in communities since 1901, announces its "#ItEndsWithUs" campaign is coming to Dallas to educate local teens on the opioid epidemic.
Grants Roundup: Home Depot Pledges $50 Million for Skilled-Labor Training
$50 million over 10 years to the Home Builders Institute to train 20,000 people, particularly veterans, to be plumbers, electricians, and carpenters and to learn other trades.
WEBINAR RECORDINGS
Diversity of Thought: Atlas Corps Fellows Program
On February 28, the Council partnered with American Express and Atlas Corps to host a webinar about the Atlas Corps Fellows Program. The Council and American Express shared how participation in the Atlas Corps Fellows program helped strengthen our work and diversify our organization. Atlas Corps facilitates overseas fellowships for the best of the world's rising leaders who volunteer for 12-18 months at American organizations working on social issues. Listen Here.
Lunch with Legal Counsel: How Will Tax Reform Affect Corporate Giving?
On February 21, the Council on Foundations Senior Counsel and Vice President of Legal Affairs Suzanne Friday examined relevant provisions of the Tax Reform Act and details how they affect philanthropy, corporate foundations, and corporate giving programs. Listen Here.
UPCOMING EVENTS
Inclusive Economic Prosperity in the South | May 23-24, 2018| Spartanburg, SC
Communities differ in their definition of economic prosperity. There isn't a cookie-cutter approach to achieving prosperity across a diverse America. Yet, as the American economy continues to improve, the timing is right for philanthropy to define a unique leadership role for itself in regional economic development. 
By promoting the concept of inclusive competitiveness as a central tenet in economic development, foundations of all kinds can insure that disadvantaged populations are not left behind. Intentional strategies are needed to ensure that economically-disconnected individuals find successful connections to emerging regional economic innovation ecosystems and education institutions – the critical pathways to successful participation in the global economy. 
With a core theme of "foundation leadership to promote inclusive economic development," this convening will focus on two key strategies that foundations can utilize to promote economic inclusiveness: impact investing and public-private partnerships—strategies that can help communities undertake innovative capital investments and workforce investments.
Join this dynamic two-day convening in the innovation centers of two prominent Southern corporations—Milliken and BMW Manufacturing—and work directly with your Foundation colleagues to explore the evolution taking shape in our economy and philanthropy's role in ensuring everyone can benefit and prosper in their communities.
SAVE THE DATE
August 28-29, 2018
Minneapolis, Minnesota
April 11-13, 2018 | Philadelphia, PA
The Council's inaugural Public Policy Summit promises to engage foundation leaders, policy experts, and media representatives in important conversations around the policy issues that are critical to ensuring philanthropy flourishes. Register now.
UPCOMING COUNCIL WEBINARS AND EVENTS
For a full list of all upcoming Council events and webinars, please see our website.
MEMBERSHIP RENEWAL ENDS APRIL 30
The philanthropic sector has so much potential as we move into a new social and political era, and it is ever more important that we speak loudly on the issues that matter to the sector. By renewing your membership in the Council, you can have a direct impact on the sector's priorities and direction. The membership renewal period ends in just a few short weeks. Please take 90 seconds to share your intentions to renew with us. Doing so will opt you out of receiving select 2018 renewal messages.