Community Foundation Convenes Support for Aspiring Entrepreneurs
Thursday, July 19, 2018 - 11:43 am EDT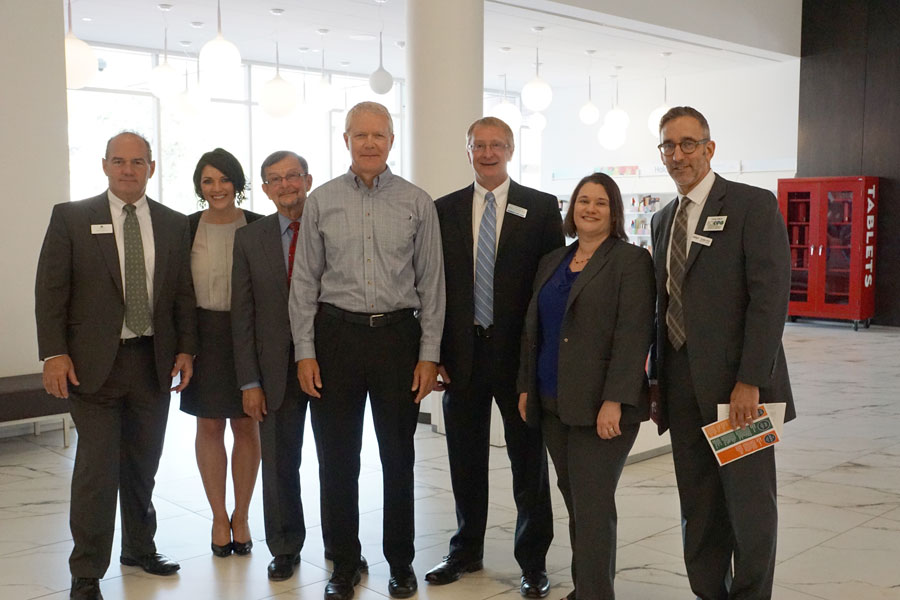 Editor's Note: This is part of our series focusing on the winners of the 2018 Secretary's Award for Public-Philanthropic Partnerships. 
A few years ago, Barry and Gilda Boyer, two members of the Cedar Rapids, Iowa community,  were having a conversation about economic development and what they felt was missing in the area. They observed the community's ability to attract large companies, but felt there was a need for assistance for smaller businesses through funding for start-ups and expansions.
Gilda and Barry reached out to me at the Greater Cedar Rapids Community Foundation to see if there was a way for philanthropy to play a role in enhancing entrepreneurial opportunities for low- to moderate-income community members with business ideas.
So I contacted Jasmine Almoayed, Economic Development Manager for the City of Cedar Rapids about the idea of microloans, and discovered it was something that had been discussed for many years. We decided it was time to make it a reality.
The city was able to source funds from an existing revolving loan program. Because this money is restricted to the flood-impacted core neighborhoods, the Community Foundation worked to secure additional funds from individuals and corporations to help would-be business owners in other areas of the community. We wanted to maintain an emphasis on serving aspiring entrepreneurs in low- to moderate-income neighborhoods.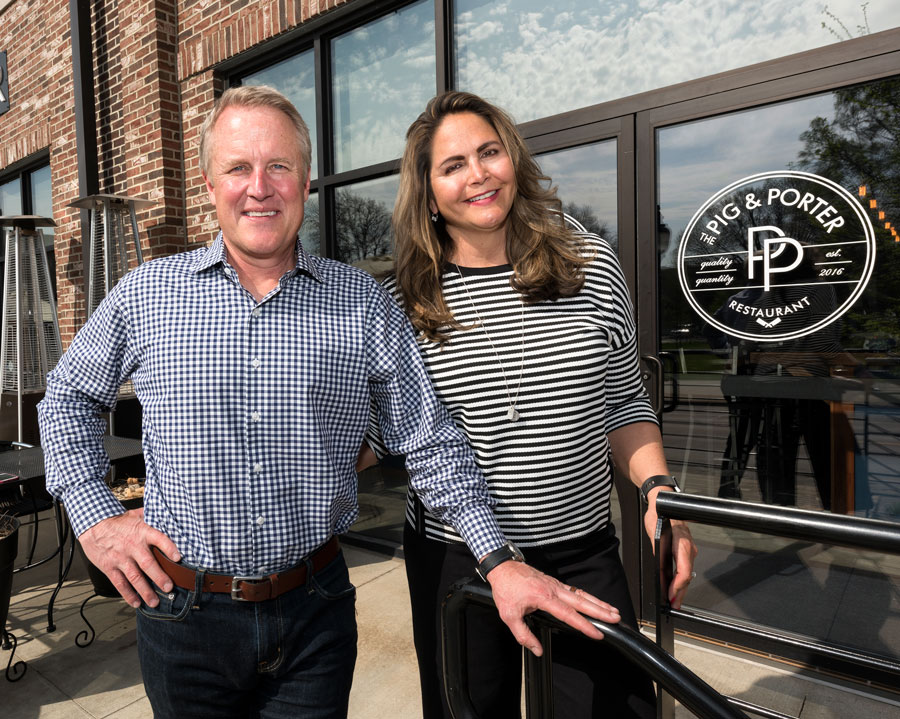 Donors Barry and Gilda Boyer stand in front of a MICRO loan recipient, The Pig & Porter Restaurant, located in Downtown Cedar Rapids, Iowa.
The Community Foundation convened several organizations to develop the program. MICRO is administered by the East Central Iowa Council of Governments. The program offers loans ranging from $1,000-$10,000, to be paid off in up to three years at four percent interest. In addition to loans, the program aids with business planning, the development of business plans and mentoring after loans are made. This support is provided through the Cedar Rapids Public Library, the Small Business Development Center at Kirkwood Community College, and the local SCORE chapter.
Our hope is that entrepreneurship will enrich the quality of life in the neighborhoods served and provide an opportunity for economic mobility that may not have otherwise been possible for the borrowers.
Recently, the Community Foundation asked local financial institutions for their support. Today, the program has nearly $350,000 available for loans. The program began in 2015, and since then, 11 new businesses have received the small loans. Over 50 jobs have been created or saved by these businesses.
Gilda and Barry, along with other donors, are thrilled about the success of the program so far. This has been a public-private philanthropic partnership that has provided opportunities for people to launch their ideas. Our community hopes this fund will continue to grow in the years to come so more entrepreneurs can be served by paying it back and paying it forward.
For more information:
Inclusive Economic Prosperity
Leadership Development