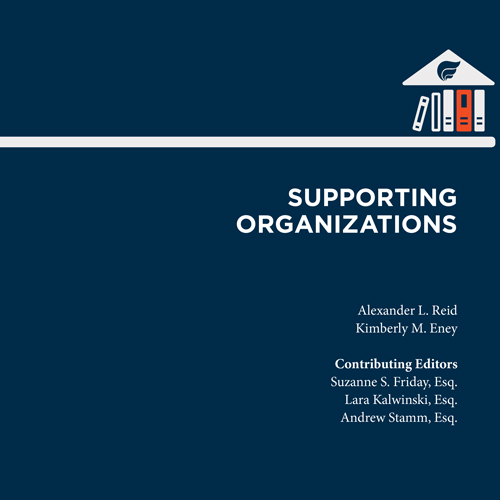 This chapter discusses the federal tax laws governing supporting organizations. As a result of the Tax Reform Act of 1969, private foundations receive considerably less favorable treatment under tax law than public charities. Supporting organizations are a hybrid of private foundations and public charities that generally enjoy more favorable tax treatment than private foundations because they are exempt from many of the excise taxes imposed on private foundations. Supporting organizations are closely associated with one or more public charities but do not themselves meet the public support requirement or conduct activities allowing them to be treated as public charities.
This chapter is divided into six parts:
Summary and Background
Part One addresses the background of the law covering supporting organizations, including basic requirements and the advantages and disadvantages of classification as a supporting organization.
Organizational Test
Part Two describes the organizational test that organizations must pass to establish and maintain supporting organization status.
Operational Test
Part Three describes the operational tests organziations must pass to establish and maintain supporting organization status. These include reviewing permissable beneficiaries and permissable activities.
Relationship Test
Part Four describes the tests for categorizing supporting organizations as Type I, Type II, or Type III.
Control Test
Part Five describes the test used to determine whether disqualified persons are involved with the organization.
Common Pitfalls
Part Six warns of common pitfalls such as gifts from individuals or entities that control the supported organization, grantmaking and investment management by Type IIIs, and grants to non-supported organizations.
---
Accessing this Chapter
As a benefit of Council membership, members can download this chapter for free. Nonmembers of the Council can purchase this chapter of the Legal Compendium in our store for $199.