Leading Locally 2023 - Call for Sessions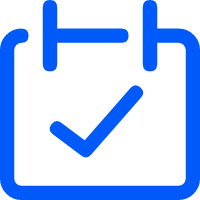 Key Dates
September 22 – Call for Sessions opens
October 31 – Call for Sessions closes
February 2023 – Submitters notified of acceptance status
The Call for Sessions is now closed.
On June 13-14, 2023, the Council will host Leading Locally: The Power of Place-Based and Community Philanthropy. This in-person conference is tailored to community foundations and place-based funders and will explore how a focus on place can address complex issues and drive equitable outcomes that create lasting, transformative change.    
That's where we need your help: Out of the 50+ concurrent sessions, we'll select up to 25 from this open call.
Format
We're looking for 75-minute sessions that are creative, highly interactive and engaging, from expert presentations to panel discussions, breakout groups, and more. Please note:
Preference will be given to sessions with a diverse set of speakers that feature philanthropy and nonprofit voices.
All sessions must include a philanthropic institution.
Sessions featuring only consultants as speakers will not be selected.
Conference Focus
Place is a powerful driver for the work of many foundations and an organizing principle that guides grantmaking, convenings, staff and trustee structure, and partner relationships.
We recognize that place-based funders are leaders in their communities, from the largest cities to the most rural regions. They tackle issues like health, economic inequality, climate change, and education, all in the context of unique current and historical circumstances. In many areas, place-based funders are the only source of crucial support for nonprofits as they adapt to meet crises like COVID-19 or natural disasters and other issues, like shifting community demographics, retaining and attracting talent, and engaging new generations of donors.
Leading Locally will lift up the ways place-based and community funders are addressing these interconnected issues and striving to build inclusive and vibrant communities now, and in the future.
For this call for sessions, we are particularly interested in examples of:
Collaboration among foundations or with other sectors, especially through unlikely partnerships;
Examples of engaging community stakeholders in your work;
The convening power of foundations, especially in building bridges ;
Embracing better ways of operating within your foundation, including how you are applying a diversity, equity, and inclusion lens to your work; and
The ways a place-based approach drives equitable outcomes, and the resulting opportunities and challenges it creates for your foundation.