Council on Foundations Taps Future Philanthropic Leaders for Career Pathways 2023 Cohort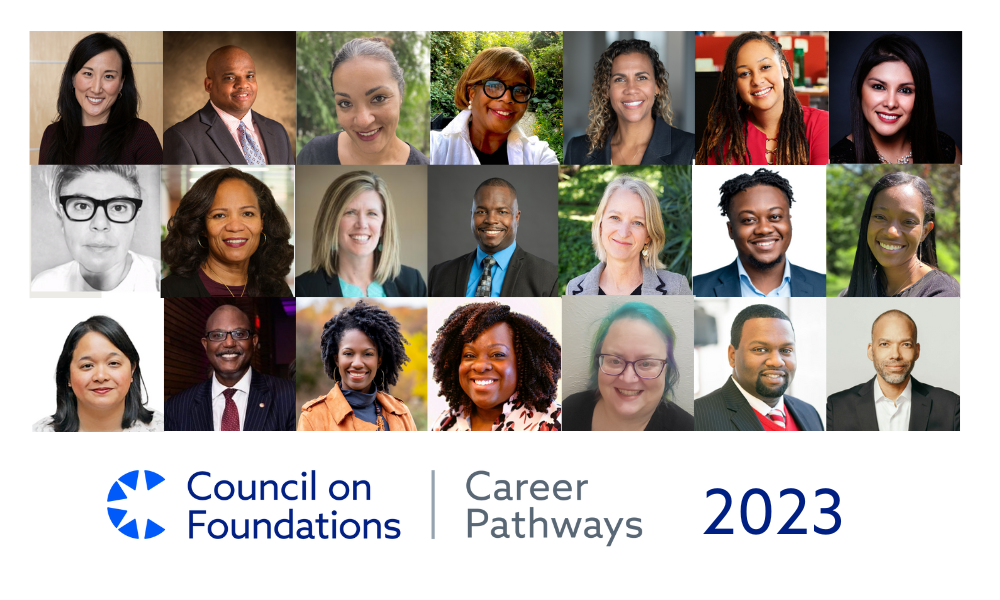 The Council on Foundations is pleased to announce that 21 accomplished professionals from the philanthropic sector have been chosen to participate in Career Pathways, its signature leadership development program. Established in 2010, Career Pathways provides skill-building experiences proven to advance authentic, bold, representative, and inclusive executive leaders in the philanthropic sector.
Designed for mid- to senior-level professionals in the grantmaking space who are committed to advancing equity, the program has graduated over 195 participants, nearly 90% of whom now serve in leadership positions at foundations. Career Pathways features an immersive and deeply personal approach that clarifies individuals' authentic leadership styles and supplies the skills to leverage them. Its pillars include one-on-one career coaching and peer-to-peer dialogue.
Career Pathways participants are full-time employees at foundations and nonprofits during their cohort experience. Flexible options take into account each participant's personal goals, work schedule, and learning style. While much of the program remains virtual, this year's cohort will have the opportunity to connect in person for the first year since 2019.
Seven of this cohort's participants have been honored with the Waldman Scholarship, which funds full or partial tuition in memory of the late David Waldman of the Robert Wood Johnson Foundation. Waldman was a devoted champion of human rights and inclusion throughout his career.
"Welcoming a new cohort of Career Pathways participants is invigorating because we immediately begin to understand how each participant will enhance our field's leadership and expand trust in philanthropy," said Kathleen Enright, President and CEO of the Council on Foundations. "Career Pathways participants and alumni have been integral in increasing the diversity of philanthropic leadership, particularly in the C-suite, since the program's inception. More recently, we're heartened to see the broader numbers moving in that direction as well."
The Career Pathways program is made possible through the generous support of the Robert Wood Johnson Foundation, the Kresge Foundation, the David and Lucile Packard Foundation, and the Walmart Foundation.