Corporate Philanthropy Update - June 2021
Thursday, June 3, 2021 - 4:30 pm EDT
Over the last year, corporations of all shapes and sizes have responded in unprecedented ways to the COVID-19 pandemic and calls for racial justice. You've leveraged your philanthropic dollars alongside core business operations and employees to drive impact in communities across the US and around the world. It has been inspiring to witness your teams in action and to offer our support where we can.
Here are a few recent highlights from the Council:
We welcomed Brandee McHale, Head of Citi Community Investing and Development and President of the Citi Foundation, to the Council's board.
We joined ACCP, CECP, and Points of Light to convene companies around racial equity. View the highlights and access the session recordings.
We launched a new online peer community for corporate members on the Philanthropy Exchange.
We've welcomed new corporate grantmakers to the Council, including: Howmet Aerospace, Finance of America, New Balance, Gilead Sciences, United Community Bank, Caterpillar, Third Federal, CIGNA, PayPal, T-Mobile USA, BD, and Fresenius Medical Care.
I also want to share some exciting things on the horizon:
At our upcoming Leading Together 2021 conference, we'll announce our new strategic direction. We're looking forward to seeing attendees from Bank of America, Walmart, Blue Shield of California, Wells Fargo Foundation, VF Foundation, Blue Cross Blue Shield of Louisiana, Third Federal Foundation, and more at the virtual conference. We hope you'll join us, too!
This summer, we're publishing a new resource hub and white paper about Values-Aligned Philanthropy, including perspectives from corporate funders and the challenges of funding hate.
Save the date for our next Corporate Legal Matters workshop, August 18-19.
I hope that our programs and services make Council membership worthwhile as you work to advance the greater good. If there's more we can do to support you, please email corporate@cof.org.
Until next time,

Natalie Ross
Vice President of Resource Development and Strategic Opportunities
natalie.ross@cof.org

Upcoming Council Events
Leading Together 2021
June 14-17
Leading Together is the destination for foundation and philanthropic leaders to engage in transformative conversations and build the trust necessary to create real change.
Register Now >>
Leading Together Preconference Session: Grappling with Global Threats from Within and Without
June 14 | 12:00 p.m. ET
Join us as we examine the most pressing challenges facing global funders and the communities they support.
Register Now >>
Legal Matters for Corporate Foundations and Giving Programs
August 18-19
This workshop will cover critical insights to advance your knowledge of corporate foundations' inner workings, from administration to grantmaking to governance.
Register Now >>
Upcoming Partner Events
Advancing Equity in CSR: An ACCP Summit
June 23-24
This summit will present the latest information from the corporate sphere on building inclusive cultures and purposefully integrating community needs into strategic planning.
Points of Light Conference
July 14-16
The conference will convene leaders from business, government, and the nonprofit sector, with a focus on rebuilding from COVID-19.
Recent Council Events
Shifting Practices, Sharing Power: Moving from Vision to Reality
View recordings of the three sessions in our Shifting Practices, Sharing Power workshop series, presented with Dalberg Advisors and Philanthropy California. 
One Year Later: How Has COVID-19 Reshaped Philanthropy? | March 31
Watch the recording to learn about how the sector has adapted to a "new normal" in the wake of the pandemic.

Bank of America and Citi Foundation
Bank of America and Citi Foundation are among the corporate sponsors of The Asian American Foundation, which launched in May. Although the rise in anti-AAPI actions over the past year partly inspired the organization's launch, foundation president Sonal Shah says that demand for an organization like this one has been building for many years. 
The Medtronic Foundation
The Medtronic Foundation is among those on the front lines of the COVID-19 recovery effort, collaborating with community health workers to establish trust in the vaccines, empower citizens with accurate information about the coronavirus, and place healing efforts in the hands of community leaders.
The JPMorgan Chase Foundation
The JPMorgan Chase Foundation holds an annual competition, the AdvancingCities Challenge, to encourage innovation that drives systems change and economic prosperity for communities across the country. This year, the contest will specifically focus on solutions to problems faced by Black and Latina women and their families, to counteract the effects of COVID-19 that have disproportionately affected these groups.
Have a story of impact you want to share? Email us at corporate@cof.org.

Corporate Legal Q&A
Ben McDearmon, Staff Counsel, answers your legal queries.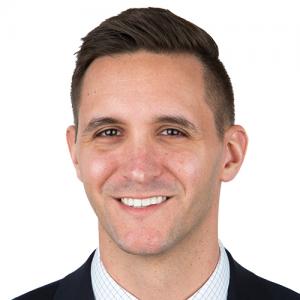 Question: Can a corporate foundation pay vendor processing fees for a matching gifts program?
Answer: If the foundation alone is making use of that vendor's services to process matching gifts and there is no engagement by the parent company, it would likely be appropriate to pay the fees from the corporate foundation because the expense would further the foundation's charitable activity and would not benefit the company. However, if the vendor is providing any services to the company, we believe that payment of the associated fees should be made by the company, even though the matching gifts themselves may be funded out of the foundation. Using foundation assets to pay the vendor's fees for services that benefit the company would constitute an act of self-dealing. 
Trending on the Philanthropy Exchange
Our new Corporate Grantmakers Exchange is a network for staff of corporate giving programs and foundations to learn and share. Please contact Tucker Rush, Manager of Member Engagement & Analytics, to join.
The newly launched Corporate Grantmakers Exchange recently hosted an Ask Me Anything event with members of the Council's legal team. This discussion covered topics ranging from self-dealing considerations to rules around retaining charitable contributions receipts.
New Resources and Publications
Brandolon Barnett of Salesforce.org argues that corporate social responsibility practitioners have a duty to advance equity by redefining their commitment to social change, whether that means removing obstacles like unpaid internships or building mentorships with young people of color. 
A new CECP report, Investing in Society, outlines a framework for how change happens. This analysis measures progress towards a more intentional and collaborative way of doing business. 
Although corporate sustainability programs are becoming more and more common, a 2016 study by Bain and Company found that 98% of firms do not meet their sustainability goals. The solution? Reach across sectors to form partnerships rooted in common interests – and commit to "designing for degrowth."
Corporate Philanthropy
Corporate Philanthropy Updates