Friday, June 30, 2017 - 9:30 am EDT
June is Immigrant Heritage Month, a time during which we celebrate our origins as a nation of immigrants. The Council's staff, its board, it strategic partners, its member organizations and the communities they serve are all inclusive of immigrants. As a national organization and a leading voice within the philanthropic sector, the Council takes great pride in the diversity represented by this immigrant population and the rich difference of perspectives it brings to the important work our members do. 
Many of the Council's members serve immigrants and immigrant communities through the work of their foundations. At the Council's Annual Conference in April, we hosted, in partnership with Hispanics in Philanthropy, a preconference on "The Future of Immigration and the Role of Philanthropy." This session featured discussions on emerging trends, key analysis, and the economic implications of immigration.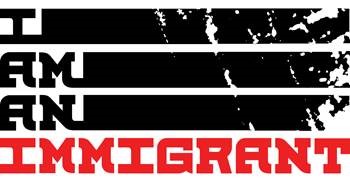 The Council salutes, and stands with, its members who are serving immigrants and immigrant communities across our great country. We also salute the many immigrants across the U.S., whose heritage forms the unique story of America. To demonstrate its support for immigrant communities and their significance to the social, cultural and economic fabric of the US, the Council on Foundations has proudly joined the "I Am An Immigrant" campaign. This campaign is part of an ongoing initiative that will provide new avenues for individuals, companies, organizations, and public leaders to support their immigrant employees, colleagues, constituents, neighbors, and friends.
We are immigrants, during Immigrant Heritage Month and throughout the year.
Diversity, Equity, and Inclusion