Bridging Differences Leadership Cohort
Are you looking for a supportive community of funders to help you build constructive dialogue and understanding across differences? You'll get just that with the Bridging Differences Leadership Cohort.
The Bridging Differences Leadership Cohort is a facilitated virtual learning experience meeting monthly from April 2023 until November 2023, hosted by the Council on Foundations in partnership with the Greater Good Science Center at UC Berkeley (GGSC). This course will support the work of the Council's Building Common Ground Strategic Pillar.
Facilitated by GGSC Senior Fellow Dr. Allison Briscoe-Smith, the discussions will center on science-backed skills covered in the GGSC's Bridging Differences online course, which offer research-based strategies for bridging differences with colleagues, peers, and grantees.
Along the way, you'll take in real-world case studies and connect with your peers on challenges, successes, and lessons learned.
About the Program
Want to learn more? Watch a recording of the Webinar From Polarization to Collaboration: Philanthropy's Role in Bridging Differences
---
Learning Objectives
Develop a deeper understanding of the science-based practices to bridge differences.
Connect with leading researchers, fellow philanthropy practitioners, and other nonprofit sector leaders who are doing this work, ideally identifying new collaborators and confidants on your journey.
Develop new skills and knowledge to inform your philanthropic work.
Cohort Facilitator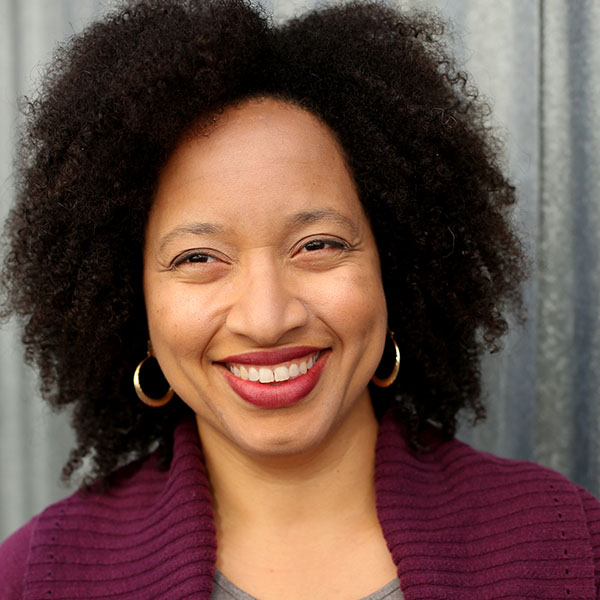 Senior Fellow
Greater Good Science Center, UC Berkeley
Program Details
Members of the Cohort will:
Meet on monthly 90-minute Zoom calls where they will learn from guest instructors, including leading practitioners and researchers, and connect with other participants in smaller-group discussions and creative exercises.
Complete the self-paced eight-module Bridging Differences online course.
Gain access to a private community on the Council's Philanthropy Exchange, where you can access and share resources and connect with other cohort participants.
Schedule and Speakers
Intro to Bridging Differences - April 25, 2023, 1:00 - 2:30 p.m. ET

Uma Viswanathan
Executive Director
New Pluralists

Challenge Your Views - May 30, 2023, 1:00 - 2:30 p.m. ET

Melissa Milios Davis
Vice President of Strategic Communications and Informed Communities
Gates Family Foundation

Sarah Kurz
Vice President of Public Affairs
Rose Family Foundation

Active Listening - June 27, 2023, 1:00 - 2:30 p.m. ET

Stephanie Hicks Thompson
Director, Experiential Marketing & Events
Cleveland Foundation

Compassionate Speaking - July 25, 2023, 1:00 - 2:30 p.m. ET

Monica Guzman
Senior Fellow for Public Practice
Braver Angels

Recognize Shared Identities and Values - August 29, 2023, 1:00 - 2:30 p.m. ET

Wendy Feliz
Managing Director, Democracy and Public Policy Advisor
The Arthur M. Blank Foundation

Identify Common Goals - September 26, 2023, 1:00 - 2:30 p.m. ET

Andrew Geraghty
Program Officer, U.S. Democracy Program
Carnegie Corporation of New York

Intergroup Contact - October 31, 2023, 1:00 - 2:30 p.m. ET

Jenan Mohajir
Senior Director of Special Projects
Interfaith America

Closing and Takeaways - November 28, 2023, 1:00 - 2:30 p.m. ET
Eligibility
The cohort is open to individual staff members and teams from foundations and philanthropies. Given the size of the cohort, preference will be given to applicants from Council on Foundations member organizations. 
It is a good fit for individuals and teams who are already working to foster more constructive dialogue, relationships, and understanding across lines of difference AND those who want to get started.
Please note: Applications for the 2023 cohort are closed. 
FAQs
The Greater Good Science Center at the University of California, Berkeley, studies the psychology, sociology, and neuroscience of well-being and teaches skills that foster a thriving, resilient, and compassionate society. Its multimedia resources, including its online magazine, Greater Good, reach well over 1 million people each month. The Greater Good Science Center's Bridging Differences initiative identifies and spreads the top research-based strategies for fostering more constructive dialogue, relationships, and understanding across group lines, including through its popular Bridging Differences Playbook and related online course.