Education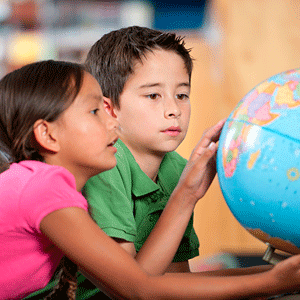 This year's conference is centered on our spotlight issue the role of philanthropy in an increasingly polarized and fractured society. The conversation will be structured around five of the most contentious issues being addressed today by philanthropy, our nation, and our world—education, democratic practice, environment, health, and poverty.
Access to a quality education lies at the heart of a strong, healthy society. However, unequal access and increasing costs have threatened to take valuable education opportunities from those who would benefit the most, thus increasing socioeconomic stratification. Philanthropy Exchange will examine how foundations can support effective education reform efforts and equal opportunity for advancement.
Sessions:
Education & Philanthropy: Opportunity & Impact - Monday, June 9 - 8:45-10:30 a.m.
Measuring the ROI of a College Diploma - Monday, June 9 - 11:15 a.m.-12:30 p.m.
What's Your Encore? Producing Talent Windfalls to Solve Society's Challenges - Monday, June 9 - 1:30-2:45 p.m.