Environmental Sustainability
Environmental Sustainability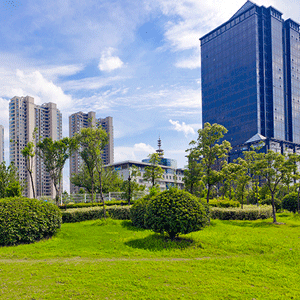 This year's conference is centered on our spotlight issue the role of philanthropy in an increasingly polarized and fractured society. The conversation will be structured around five of the most contentious issues being addressed today by philanthropy, our nation, and our world—environment, democratic practice, education, health, and poverty.
Global awareness of environmental degradation has never been more widespread. Deforestation, desertification, and over reliance on fossil fuels imperil the world's ecosystems. While such a massive problem demands a coordinated response from governments, the private sector, and individuals, philanthropy is uniquely positioned to spur action and lead innovation. Philanthropy Exchange will examine how foundations are promoting sustainable development and long-term strategies to improve sustainability.
Sessions:
The Strange Life and Death of Bipartisan Environmentalism - Monday, June 9 - 11:15 a.m.-12:30 p.m.
Multi-Sectoral Collaborations: A Recipe for Disaster...or Not? - Monday, June 9 - 1:30-2:45 p.m.