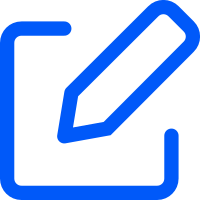 Responding to Specific Disasters
Use these resources for tailored responses to specific disasters:
Foundations often play an essential role in disaster relief and recovery. In addition to funding, grantmakers can offer support in other ways by leveraging their experience and expertise to help organizations and civic leaders in all three stages of the post disaster environment:
Immediate Relief: In the initial aftermath of a disaster, foundations, government agencies, nonprofit service organizations and volunteers rally to provide food, shelter, water, medical care, and clothing to survivors, and to account for the deceased.
Short-term Recovery: Press coverage and donations peak during the immediate relief stage. However, just when public attention begins to wane, critical recovery work begins. Philanthropic investments help provide continued health and social services, including provision of safe drinking water, temporary or transitional shelter, sanitation facilities, and other services for survivors and their dependents.
Long-term Rebuilding: In many communities hit by disaster, it takes several years to rebuild physical infrastructure, restore the natural environment, and rehabilitate the lives of those who are among the hardest hit. In this stage, funders play a key role by making strategic investments that can address chronic social and environmental challenges in the impacted community.
The Council provides resources to help members effectively respond to domestic and international disasters.